Description
BULL BBQ® Stainless Steel Outdoor Large 8 Burner Kitchen
Comes with LPG and Natural Gas Jets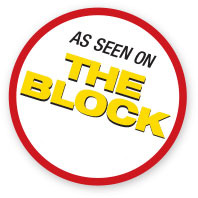 If you want to make a statement this summer, then the BULL BBQ® outdoor kitchen is the ultimate centre piece. Larger than life, smooth flowing lines with everything you need to show off your cooking skills whilst entertaining friends or family.
The genuine BULL BBQ® unit is equipped with a whopping 8 burners, including side burner for wok or reheating & back burner fully equipped with 240V rotisserie, stainless steel serving bench, accurate temperature gauge, electronic igniter, tidy handy bin, plus a fully featured kitchen that will have everyone in awe. This genuine BULL BBQ® has been fully approved by Australian Standards and carries the AGA certification, your genuine BULL BBQ® Outdoor Kitchen comes 95% assembled, and is constructed solely of Stainless Steel. Sleek design and striking appearance does not end on the outside either, as all internal components, flame retarders, burners, the full length slide out drip tray are all made of 100% stainless steel meaning your genuine BULL BBQ® is built to last a life time.
Description
8 Burners in total > 6 main burners + 1 side burner + 1 back burner, full #430 ss
Hood
Hood/hood inner
#430SS
Handle
#201ss , dia.30mm
Temperature Gauge
included
Fire box
Fire box
#430SS
Control panel
#430SS
Main Burner
#304ss tube burner, 6pcs
Flame tamer
#430SS
Knob
ABS
Fat tray
#430SS
Ignition system
Piezo, battery
Side shelf & Side Burner
side table
#430SS
Side table handle
#201ss
Side burner
Cast iron & Brass
Side burner lid
#430SS
Trolley
Door/drawer/inner
#430SS
Trolley
#430SS
Wheels
4 metal castors
SINK and side cabinet
Faucet
stainless steel, cold water
sink
Stainless steel
side table
#430SS
side cabinet with door
#430ss
Rubbish bin
ABS, 1pc
Infrared rear burner
included
Regulator and gas hose
Included, LPG
Warming rack
#202 S/S
Cooking grid
#202 S/S, dia. 8.0mm, 2pcs
Cooking plate
Cast iron , enameled, 1pc
Side Burner grid
#202 S/S
Cooking area
960X455mm
Heat input
each burner @3.5KW
Dimension
2148x600x1240mm
Packing
This BBQ comes certified for both LPG and Natural Gas, the unit comes set up for LPG, the jets need to be turned around to convert to Natural Gas and you will need to purchase a Natural Gas Regulator. You should also ensure you get a gas plumber to do the work.
To maintain a flawless finish and to safeguard from the harsh Australian environment BBT recommends the use of a BULL BBQ cover and regular cleaning with an oil based or stainless-steel cleaner.
SKU:

BULL-611U

UPC: