Description
Bull BBQ® Stainless Steel Outdoor KITCHEN
Comes with LPG and Natural Gas Jets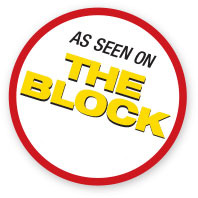 If you want to make a statement this summer, then the BULL BBQ® outdoor kitchen is the ultimate centre piece. Larger than life, smooth flowing lines with everything you need to show off your cooking skills whilst entertaining friends or family.
The genuine BULL BBQ® unit is equipped with a whopping 6 burners, including side burner for wok or reheating & back burner fully equipped with 240V rotisserie, stainless steel serving trays, accurate temperature gauge, electronic igniter,plus a fully featured kitchen that will have everyone in awe. This genuine BULL BBQ® has been fully approved by Australian Standards and carries the AGA certification for both LPG bottle gas and Natural Gas, your genuine BULL BBQ® Outdoor Kitchen comes 95% assembled, and is constructed solely of Stainless Steel using a combination of 202, 304 and 420 grades. Sleek design and striking appearance does not end on the outside either, as all internal components, flame retarders, burners, the full length slide out drip tray are all made of 100% stainless steel meaning your genuine BULL BBQ® is built to last a life time.
This BBQ can tie in with the rest of the Bull BBQ® range including Fridge module, Draw module and pizza oven as they all have the same bench height.
Features
Complete 6 burners - 4 Tube Burners, 1 Side Burner, 1 Rear Burner
Complete Kitchen with Stainless Steel Tap
Includes cooking area lights
Convenient stainless steel slide out tray for cylinder storage
Includes Stainless Steel Grill, Cast Iron Grill Plate & Warming Rack
4 Stainless Steel Tube Burners - Total 46,400 BTU each 11,600 BTU
Gas side Burner with rack - 15,000 BTU
Ceramic rear burner for healthy rotisserie cooking- 11,500 BTU 240V Rotisserie
Twin Skin Stainless Steel Doors and Hood
Display Temperature Gauge
Removable Stainless Steel Drip Tray
Full Electronic Ignition On Every Burner
Commercial Grade Design and Performance
Comes With Heavy Duty Lockable Casters For Easy Relocation
Complete with 12 Months Parts Warranty
This item can only be shipped within Australia.
Total Cooking Area - 660mm x 460mm
BBQ Size - 1960mm with towel rack x 670mm lid open x 900mm bench height
This BBQ comes certified for both LPG and Natural Gas, the unit comes set up for LPG, the jets need to be turned around to convert to Natural Gas and you will need to purchase a Natural Gas Regulator. You should also ensure you get a gas plumber to do the work.
To maintain a flawless finish and to safeguard from the harsh Australian environment BBT recommends the use of a BULL BBQ cover and regular cleaning with an oil based or stainless-steel cleaner.
You can also view and pick up this item from our warehouse located in the Wollongong area; for more info and directions please call on 02 4257 4787.
SKU:

BULL-411U

UPC: