Bull BBQ® Stainless Steel Outdoor KITCHEN
Comes with LPG and Natural Gas Jets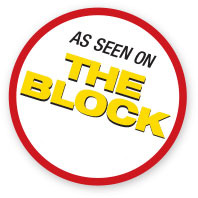 If you want to make a statement this summer, then the BULL BBQ® outdoor kitchen is the ultimate centre piece. Larger than life, smooth flowing lines with everything you need to show off your cooking skills whilst entertaining friends or family.
The genuine BULL BBQ® unit is equipped with a whopping 6 burners, including side burner for wok or reheating & back burner fully equipped with 240V rotisserie, stainless steel serving trays, accurate temperature gauge, electronic igniter,plus a fully featured kitchen that will have everyone in awe. This genuine BULL BBQ® has been fully approved by Australian Standards and carries the AGA certification for both LPG bottle gas and Natural Gas, your genuine BULL BBQ® Outdoor Kitchen comes 95% assembled, and is constructed solely of Stainless Steel using a combination of 202, 304 and 420 grades. Sleek design and striking appearance does not end on the outside either, as all internal components, flame retarders, burners, the full length slide out drip tray are all made of 100% stainless steel meaning your genuine BULL BBQ® is built to last a life time.
This BBQ can tie in with the rest of the Bull BBQ® range including Fridge module, Draw module and pizza oven as they all have the same bench height.
Features
Complete 6 burners - 4 Tube Burners, 1 Side Burner, 1 Rear Burner
Complete Kitchen with Stainless Steel Tap
Includes cooking area lights
Convenient stainless steel slide out tray for cylinder storage
Includes Stainless Steel Grill, Cast Iron Grill Plate & Warming Rack
4 Stainless Steel Tube Burners - Total 46,400 BTU each 11,600 BTU
Gas side Burner with rack - 15,000 BTU
Ceramic rear burner for healthy rotisserie cooking- 11,500 BTU 240V Rotisserie
Twin Skin Stainless Steel Doors and Hood
Display Temperature Gauge
Removable Stainless Steel Drip Tray
Full Electronic Ignition On Every Burner
Commercial Grade Design and Performance
Comes With Heavy Duty Lockable Casters For Easy Relocation
Complete with 12 Months Parts Warranty
This item can only be shipped within Australia.
Shipping weight: 140kg
Total Cooking Area - 660mm x 460mm
BBQ Size - 1960mm with towel rack x 670mm lid open x 900mm bench height
This BBQ comes certified for both LPG and Natural Gas, the unit comes set up for LPG, the jets need to be turned around to convert to Natural Gas and you will need to purchase a Natural Gas Regulator. You should also ensure you get a gas plumber to do the work.
You can also view and pick up this item from our warehouse located in the Wollongong area; for more info and directions please call on 02 4257 4787.
BBQ Large 6 burner with sink.

Arrived promptly. Looks brilliant out of the box. There was some assembly to do but nothing too dramatic that me and my wife couldn't sort in under 2 hours. Haven't used it yet but am looking forward to it. I will dread getting it dirty. It's looks so good in it's pristine state. Very happy and good value for money. Cheers.

Apart from being a great product I could not fault the speed of delivery and customer service

Greatest BBQ I have owned

Arrived just in time for our traditional Xmas eve bbq and back yard cricket despite wharf hold ups. Great heat control and went together really well.cooked for 30 people straight off

Thanks BBTA this is the best BBQ I have ever cooked on

Best value for money Looks amazing on our deck and cooks beautifully I thought the instructions were one of the best I have worked with

Thanks bigger boys toys Albion park fantastic service fantast bbq wrapped 10 out of 10

I love this product, it is so convenient to use the bbq grill and use of close hood as oven. Cleaning is so easy. The downside is the product did not mention that the natural gas jet injector is already pre installed. Plumber thought he need to install the injector and couldn't find the correct size in Perth WA ! Tried to contact customer service, the lady wasn't friendly refused to pass my call to technical support , luckily I managed to send email to the right person Joshua from support then told me the natural gas injector is already pre installed ,once plumber remove LPG injector, that's the natural injector in the burner. So relieved that the issue has been resolved and I can use the product. Strongly recommend this Bull 6 burner BBQ kitchen.

QUALITY PRODUCT BUT WARNING ON ASSEMBLY

Our Outdoor Kitchen looks superb. The things we did not quite understand was that the "partial assembly" meant that there is still quite a lot of work to do. We couldn't figure out the instructions and paid a handyman tradesman who laboured over it for 3 hours. We haven't actually used as yet as we also have to buy another connection - we are connected to LPG but have a gas bayonet so even though it says the unit comes set up for LPG thats not quite right (for our circumstances anyway) We live in an Over 55s Community and the LPG Gas is provided by the Management and we connect to a gas bayonet. The service was otherwise amazing - they delivery was spot on.

Excellent quality, highly recommend

We first bought the pizza oven from BBTA, and loved it, but it made our old bbq look terrible! So, we bought the 6 burner bbq to match, and we love it. The quality is excellent, easy to assemble and we love to entertain with it..